Malaysian Stem Cell Registry (MSCR)

MSCR is a registry of people who are willing to donate their stem cells to patients in need. In Malaysia, a stem cell transplant is carried out for patients suffering from Leukaemia or Thalassemia. Other than that, other blood diseases including Lymphoma, Aplastic Anaemia, Immunodeficiency and many more may also benefit from stem cell transplants.
Patients who require blood stem cell treatment sometimes don't have a family member with a suitable blood stem cell. In these cases, they are compelled to search for an unrelated compatible donor.

Blood is made up of various different kinds of cells: red blood cells, white blood cells and platelets. All the different kinds of blood cell start out as a cell called a 'stem cell'. Blood stem cells are formed in the bone marrow and then receive chemical signals that tell them which kind of blood cell to become before entering the blood stream. Blood stem cells can be obtained from peripheral blood, bone marrow and cord blood.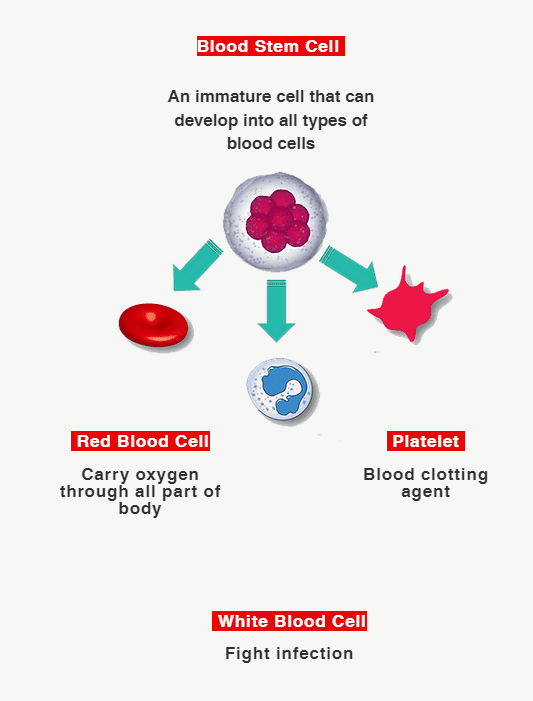 Who need blood stem cell transplant?

Patient who has blood disease such as:
Who can register as blood stem cell donor?

How to register as a blood stem cell donor?

Blood Stem Cell Collection Procedure (Apheresis Method)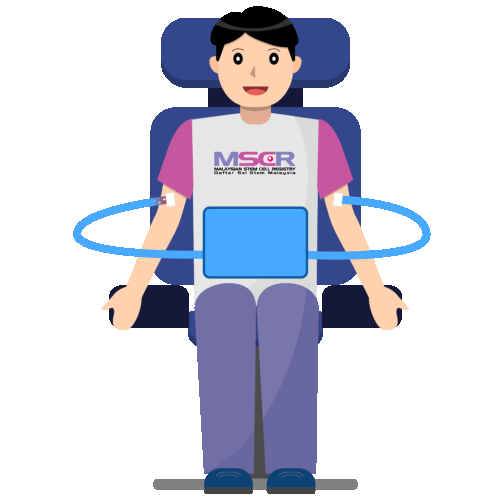 How will i be selected as a donor?

You will be determined as a suitable donor by undergoing a special laboratory test which requires a sample of blood to be taken. During the test, we will be looking for proteins on the surface of white blood cells called Human Leucocyte Antigens (HLA). 
You will be selected as a donor if your blood HLA matches with the blood HLA of a patient.
Who can register as blood stem cell donor?

You can make appointment to walk in to our office located at:
Institute for Medical Research (IMR),
Allergy and Immunology Research Centre,
Block C, Level 1, National Institutes of Health,
No. 1, Jalan Setia Murni, Seksyen U13/52, Bandar Setia Alam
40170, Shah Alam, Selangor
We will explain about MSCR to you by online and send registration kit straight to your house
Invite us to give a talk or opening booth in your event
Malaysian Stem Cell Registry . Copyright 2022 . All rights reversed.